Catlateral Damage:

Remeowstered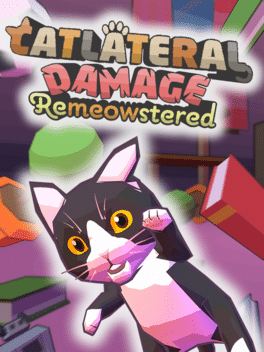 The premier first-person destructive house cat simulator is back with a vengeance! Play as a mischievous cat, swat your human's possessions onto the floor, scratch up curtains, smash precious keepsakes, and show your owner who's boss.
There are far more images available for Catlateral Damage: Remeowstered, but these are the ones we felt would be most useful to you.
If you have specific requests, please do contact the developer!